People (myself included) often wonder about the accuracy of the numbers on the site. I was pleasantly surprised to see Albion Online post player numbers recently and we were extremely close with our calculations!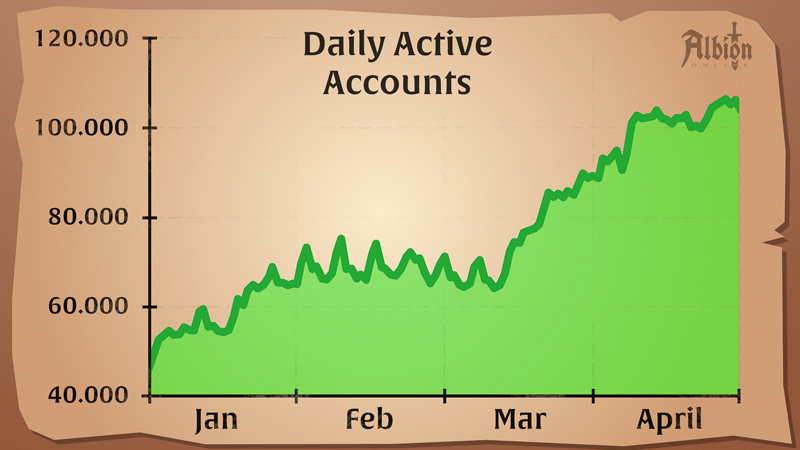 So it would appear our estimation of Daily Players is a little higher, but given that it's based entirely on an algorithm it's great to see!
Our recent graph matches their growth as well!
Categories: Website